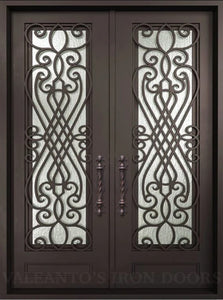 Front doors are a key design feature, and a great way to ramp up the kerb appeal of your home but do we really make the most of them? An already beautiful entrance can be made even more attractive if you give it a bit of thought, so here are a few front door summer decorating ideas which we hope will inspire you.   Front door summer décor ideas Hang a wreath Wreaths on doors are very much part of the Christmas decorating tradition but they are gaining traction as a year round thing. There are many styles out there...
---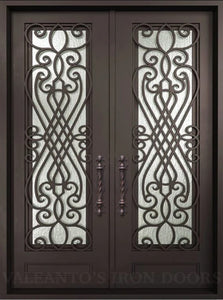 UK and American homes have many differences, even starting with something as simple as the front door. While a door is a door, generally speaking, a typical American front door differs from those you find in the UK in some key ways. Letterboxes The majority of U.S. homes collect their deliveries in post-mounted mailboxes, which are often located at the very front of the property's boundaries. Post (or 'mail') is collected by occupants from these boxes and brought inside. UK doors, conversely, have letterboxes—slots through which our deliveries drop directly into the home. The actual letterbox itself is often readily...
---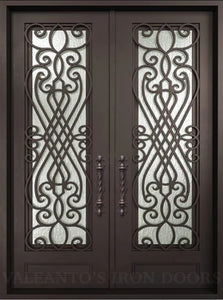 When changing out the front door to your home, you might want to look past what's only simple and functional. You might instead want to reach for something more stand-out; something luxurious. But what makes the best front doors luxurious, and where do you begin choosing? Let's take a closer look at the art of choosing the right luxury front door for you and your home. What features make a front door luxurious? A luxury front door is something more stylish and intriguing than the standard doors you see on the majority of homes you might pass in the street....
---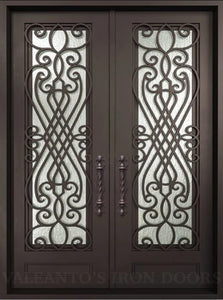 When choosing the perfect entrance to your home, there's a lot to consider. You want it to be just right; to say the right thing to passers-by, to give the right first impression to guests and visitors. But where to begin? Let's talk through some of the options when choosing entrance doors on the UK market and what is available to you. Your choices boil down into some overarching categories, such as… Material When we think of doors, it's easy to think of either wood or PVC, as have been common in the UK for years. But there are so...
---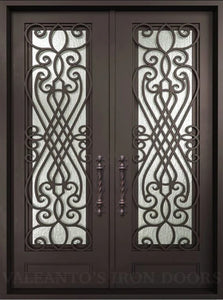 Fibreglass front doors are produced in a similar way to the glass fibre reinforced polymers which are used for airplanes and surfboards, so they are incredibly durable, however they do have their drawbacks, as we explain here:   They can lack the wow factor Front doors should definitely add wow factor to a property or at least improve the kerb appeal, however, because styles of fibreglass door on the market are fairly limited you don't have a lot of choice when it comes to design. You may have problems sizing them The thing that makes fibreglass doors an attractive proposition...